We strive to meet the legal needs of our individual clients and their families
We Are Here To Help
Don't Let a Traffic Violation Keep You Off the Road
HIRE A TRAFFIC LAW ATTORNEY IN MANHATTAN FOR LEGAL ASSISTANCE
Have you been charged with reckless driving or speeding? Turn to Colette Katz Law Firm of Manhattan, NY for sound legal advice right away. With over a decade of experience in and out of the courtroom, attorney Katz is here to help you stay on the road and keep your license point-free.
BE CAUTIOUS AND HIRE ATTORNEY KATZ IN NEW YORK, NY
Traffic laws are strict in New York, and the penalties can be harsh. It may seem easier to pay your ticket, but paying the fine does not remove the points from your license. The points remain and stay there for 18 months after the summons. The points can even remain on your license longer if you accumulate a second or third guilty hearing from tickets that occurred within the original 18-month period. Don't risk getting your license revoked. Protect your driving rights with help from attorney Katz. She assists with a variety of traffic violation cases, such as:
Equipment violations (vehicular)
Documents (or lack of documents)
License issues
No Insurance
No Registration
Reckless Driving
Limo drivers, truck drivers, delivery van drivers…attorney Katz is here to help any driver in the Manhattan, NY area with their traffic violation concerns.
TRUST ATTORNEY KATZ TO PROTECT YOUR DRIVING RIGHTS
If you've been charged with a traffic offense, you need an understanding and compassionate traffic ticket defense attorney who knows the law and will use it aggressively in your defense. With attorney Katz, you can continue with your life while she takes care of the traffic ticket for you. It pays to have an expert by your side who is fighting for you and your driving rights. If you don't want points on your license or for the state to suspend your license, schedule a free consultation with Colette Katz Law Firm of Manhattan, NY right now. Attorney Katz will work diligently to get you the best possible outcome.
Our Client's
FeedBack
What Our Customers Say About Us
When legal problems arise, it is important that you retain an experienced and skilled lawyer to help you resolve them. Our Law Firm has the experience and skills you need. Call us today to set up a consultation.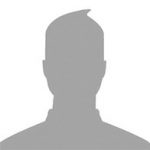 She is very professional and gives you some of the best advice without charging you a penny. Bottomline, she delivers what she claims.
Gazi Ahmed
Previous Client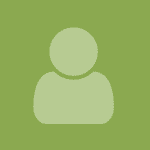 They came to my rescue. (Literally) I was waiting for my appointment and they offered me their services right then and there. Can't thank you enough for your help. Will be using them in the future for sure.
Leandro Dasilva
Previous Client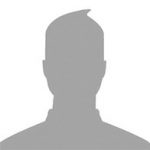 This is the second time I been represented by the Colette Katz law firm and wouldn't pick anyone else to represent me, I have to say both times I felt very comfortable that she would help me no matter the situation am in and I can Rely on her to do her best.
Raul Lora
Previous Client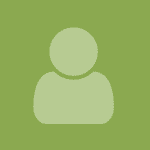 THE KATZ FIRM ALWAYS ANSWERED MY QUESTIONS IN A TIMELY MANNER MY CHARGES WERE DROPPED AND DISMISSED. VERY PLEASED WITH THE RESULTS
David Pagan
Ceo/Founder